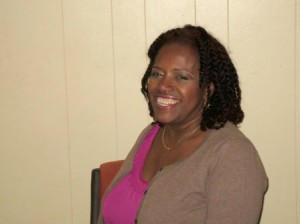 Ceilsway Care Companions are champions of seniors, new and expecting mothers, and to the temporary disabled. We lend a helping hand when it's most needed. Our compassionate reliable services, emotional support and encouragement empowers our clients to maintain their dignity and independence.
Ceilsway Concierge is a NYC based business that started in 2010 to provide a much needed support to Senior Citizens, temporally disabled individuals and families. Years ago, a mother bringing up five children on her own in the Flatbush community saw the need of her neighbors and offered her support. She became known as simply Ms Ceil. She helped all those that she could in the community. Ms. Ceil ran errands, did chores, babysat, tended the sick, and spent time with those alone out of the goodness of her heart. To some people she was a champion, to others a companion, to many a friend. To us, her children she was a wonderful mother, and our greatest inspiration.
Our pledge to better caregiver/companion assistance began with our search for good care for a love one in 2006. After going through the hard times and stress of trying to find someone suitable to assist us, we became the care companions and caregivers ourselves. The trainings, and classes we took, to learn how to be better care providers has benefited us all. We have devoted ourselves to providing better care for each individual, and each family that place their trust in us.
In 2010 we started Ceilsway Concierge to honor our mother, who taught us ethics, compassion and respect for all. At Ceilsway, we assist those seniors who struggle to get through the activities of daily living, and need just a little help and companionship along the way. We offer a helping hand to the busy families, and the temporally disabled individuals out on sick leave, maternity leave and those recovering from surgery.  Ceilsway Companions assist those who needs a little help around the house, taking care of tasks, chores, and running errands. We can also schedule appointments, arrange for transportation and escort service. It would be our honor and privilege to serve you our visitors, and our faithful clients. We thank you for your faith in us.